You can reach us by calling 513-279-8765.
A little heads-up about the phone system we use... the first time you call us it will ask you to state your name before it actually puts your call through. Once you've stated your name the system will put your call through to us. If we are unavailable to answer it will then prompt you to leave a message for us. We check our messages as often as possible but if we're in with a client or are having a particulary busy day it may take us more than an hour to get back with you but, rest assured, we will return your call as soon as possible.
We are located in "The Landings" Plaza on Rt 4 just south of Liberty Fairfield Rd. Once you enter on Eureka Dr, you'll find us in the last building on the right. Our address is 5544 Eureka Dr, Suite C, Fairfield Township, Ohio 45011. Look for the sign in the picture below which sits on Rt 4 at the entrance to Eureka Dr.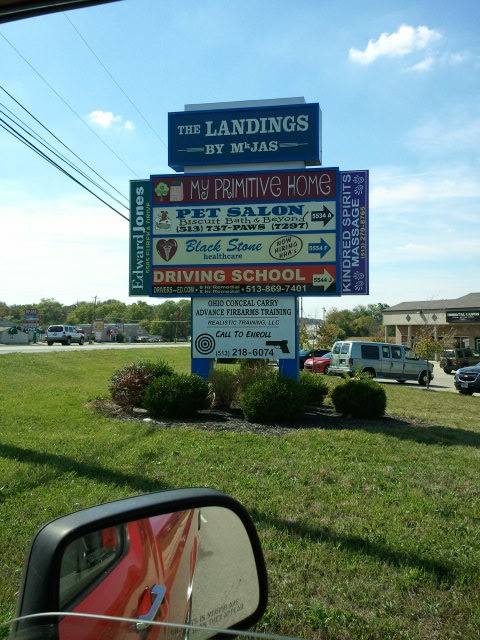 You can also find us on facebook by clicking here.
Who doesn't love maps?